A SPECTACULAR VENUE FOR YOUR MANHATTAN WEDDING
Whether you're seeking a dreamy location for the perfect proposal or a breathtaking venue to toast your big day, W New York - Downtown offers a one-of-a-kind backdrop for a memorable Manhattan wedding. Take in glittering views of downtown NYC from our unique venues and enjoy a stress-free wedding planning experience with our signature Whatever/Whenever® service.

Request information online or contact our Wedding Sales team to schedule a tour at 646-826-8626.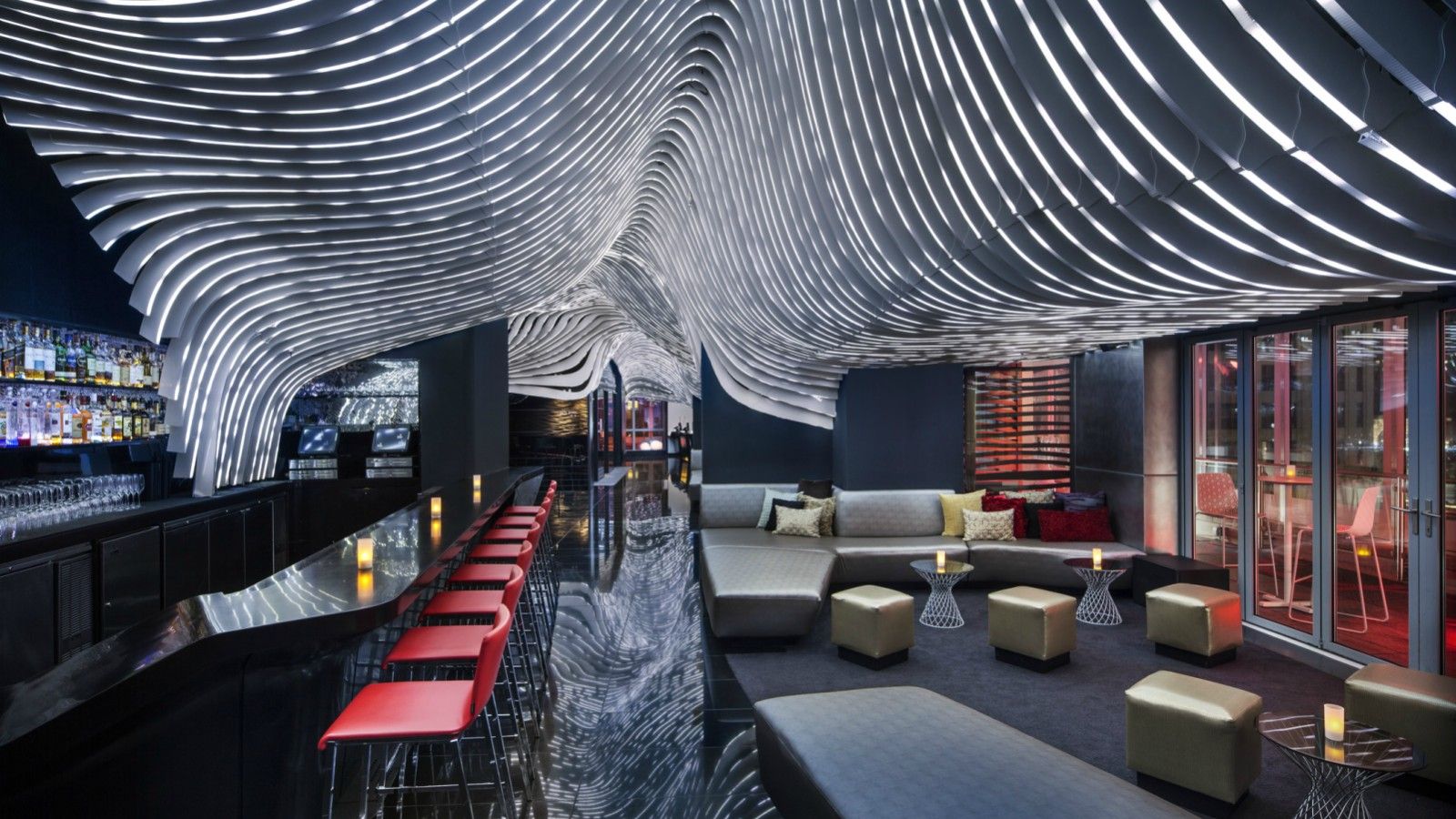 PRE-WEDDING
Before the big day, breathe easy! From arranging bachelor(ette) festivities to managing rehearsal dinner details, our Whatever/Whenever® service ensures every moment leading up to your wedding happens without a hitch.
Start earning Starpoints before the big day arrives- bachelor(ette) celebrations, rehearsal dinners and beyond all rack up the rewards!
Keep track of it all with a custom-created Wow Vows website. Then share the site with your guests so they can book their rooms directly!
Personal Wedding Planner
Assistance with recommending local florist arrangements, décor, menus, invitations & transportation
WEDDING
When it comes to their wedding day, every couple has their own distinctive vision of the ultimate celebration. W Hotels and Whatever/Whenever are on board with Wow Vows, your way! Features include:
Champagne toast
Custom catering menu
Event space with panoramic views of

Manhattan

and soaring floor-to-ceiling windows
Personalized

wedding

menu tasting 2-3 months before your event
All-day

wedding

exclusivity - you are the only couple in-house on your wedding day
Special Suite for the couple on your

wedding

night
Special hotel rates on room blocks for your guests
POST-WEDDING
W New York - Downtown has your every post-wedding whim covered. Get ready to unwind, relax and recharge with these honeymoon inspirations:
Earn bonus Starpoints to put towards future getaways!
Pick the perfect destination and help put your honeymoon on your registry so guests can contribute to room upgrades, extras and everything else to make it truly the trip of a lifetime!
Special rate for post-

wedding

brunch reception
Limo service from the hotel to the airport/departure site
W NEW YORK - DOWNTOWN WEDDING VENUES
WEDDING ROOM BLOCKS
Amplify your upcoming wedding with a room block at W New York - Downtown and save 10-15% off of our best hotel rates.
Phone: 646-826-8626
Email: saleswnydowntown@whotels.com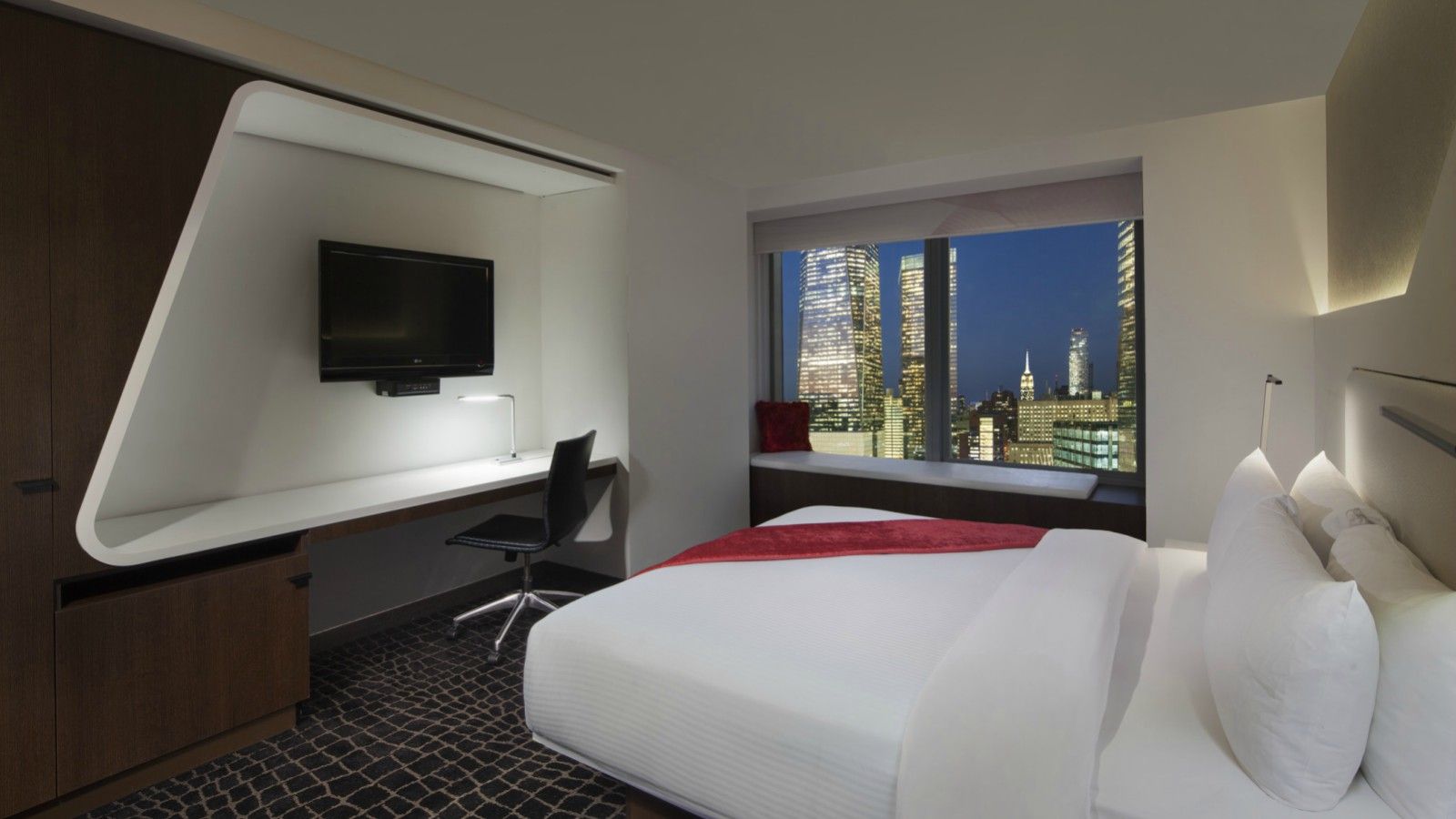 THE PERFECT PROPOSAL
Ready to get engaged? Look no further -- we have the picture-perfect location for you to pop the ultimate question. Overlooking the Freedom Tower and lower Manhattan, our outdoor terrace is open year-round and offers stunning views of downtown New York City.
Reserve an intimate area and allow our team to help assist you with setting up the perfect proposal. Reach out to our Beverage & Food team at 646-826-8600 to plan your moment.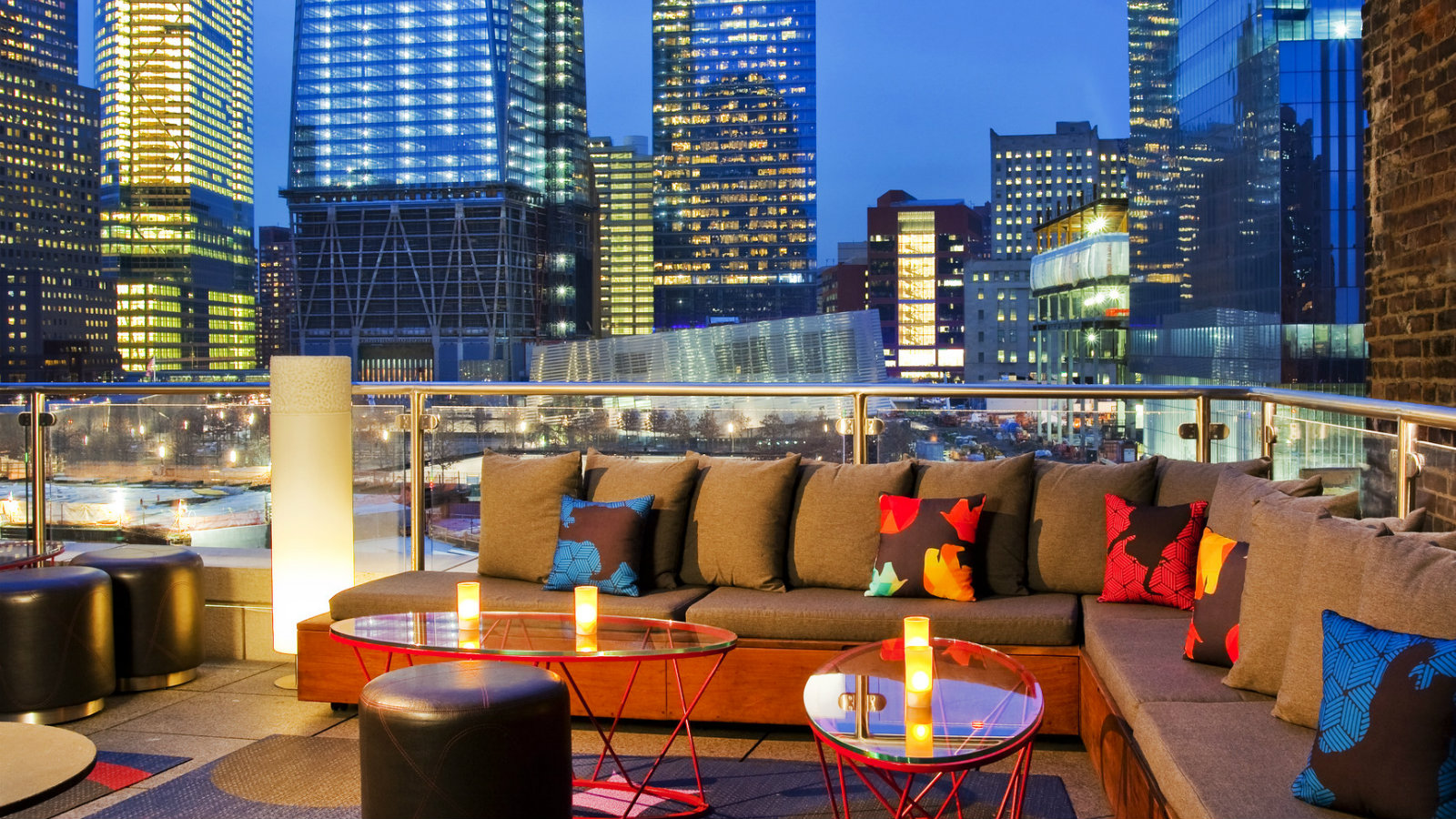 REHEARSAL DINNERS / BRUNCH
Host all of the elements of your wedding celebration in one of our stunning Studio rooms, where floor-to-ceiling windows showcase views of One World Trade.
120 seated or 150 standing maximum capacity
Mix it up with an elevated view in our intimate Extreme WOW Suite
10 seated or 25 standing maximum capacity
CEREMONY
Enjoy an outdoor ceremony on our terrace, an intimate venue that overlooks the sparkling New York City skyline.
Ceremony space options:
West Terrace - max guests 20
Studios - max guests 120
Extreme WOW Suite - max guests 15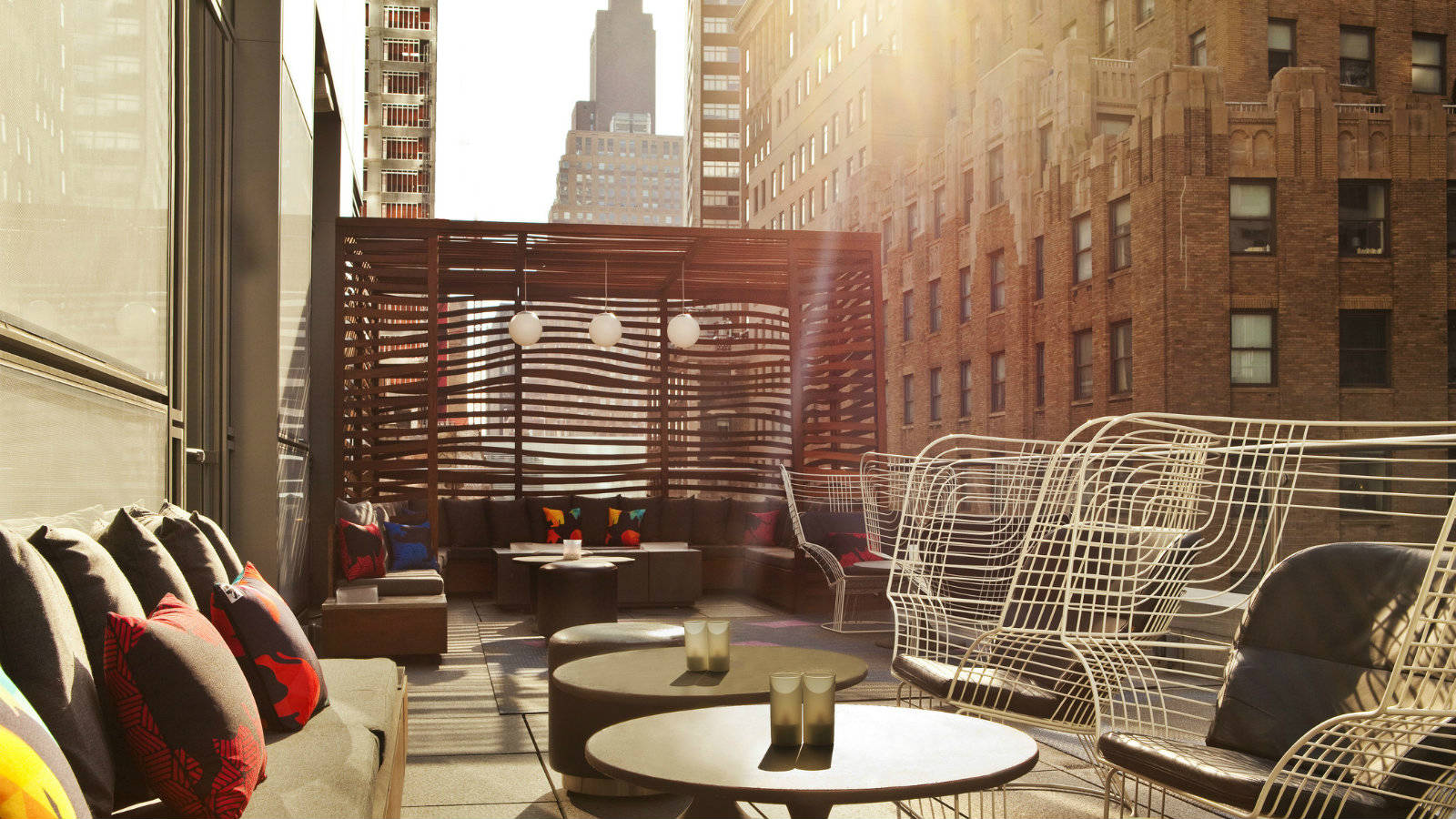 COCKTAIL HOUR
Celebrate with signature cocktails while soaking in dramatic views of downtown Manhattan. We offer the following services for a cocktail reception in NYC:
Signature cocktail station
Personalized hors d'oeuvres to suit your style as a couple
150 maximum standing guests for Living Room space
225 maximum standing guests for Living Room space and terrace
25 maximum standing guests for Extreme WOW Suite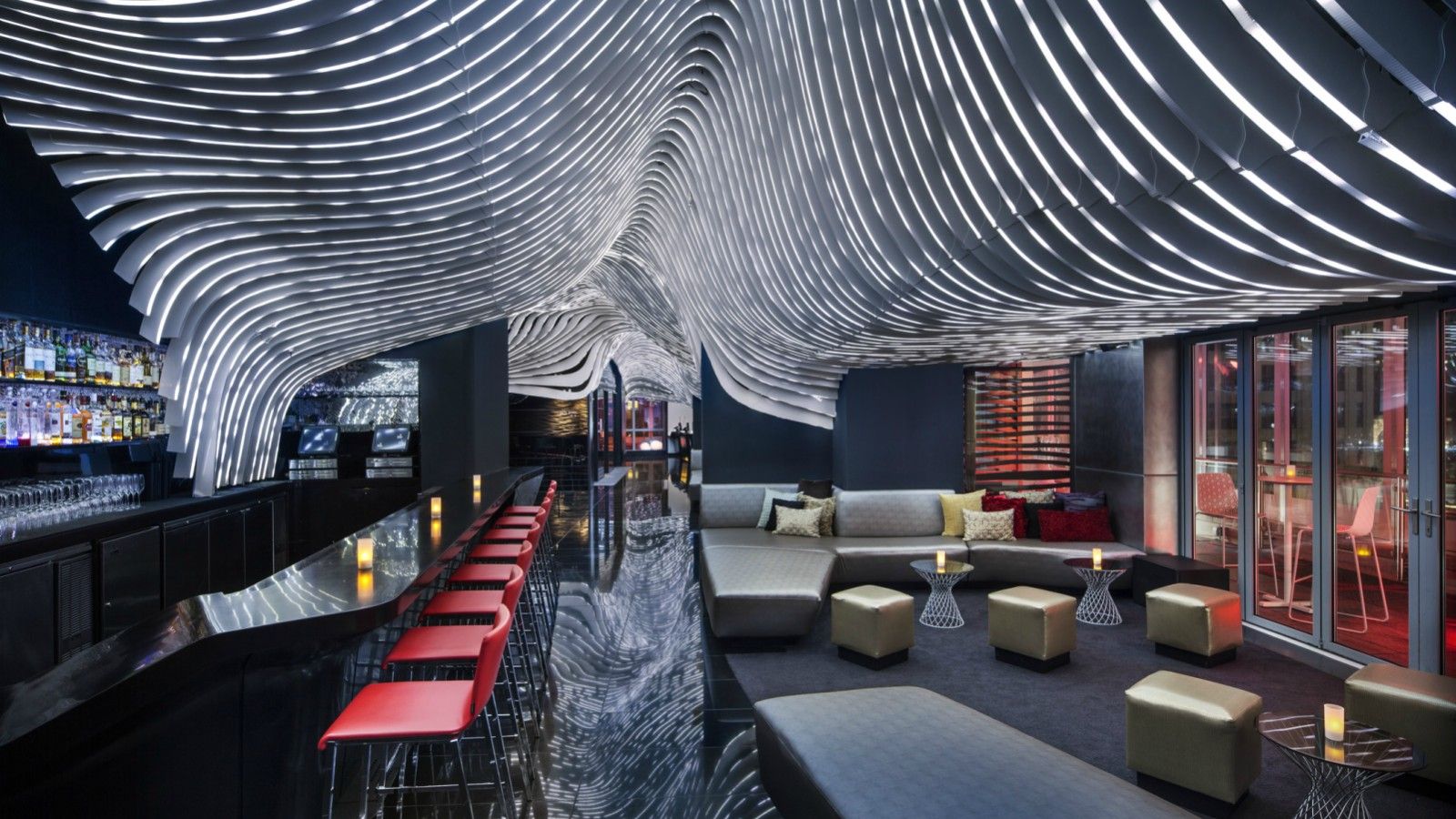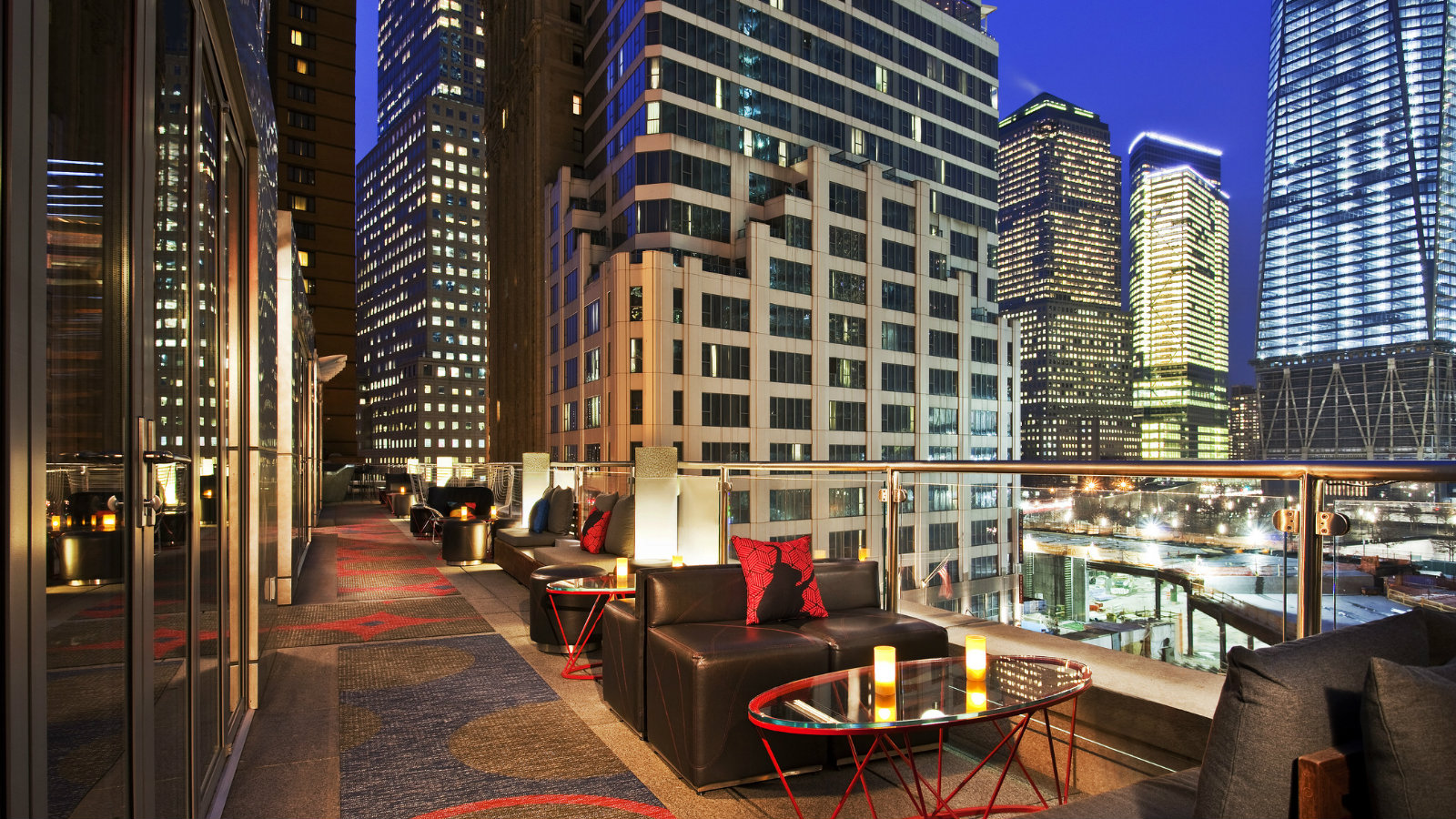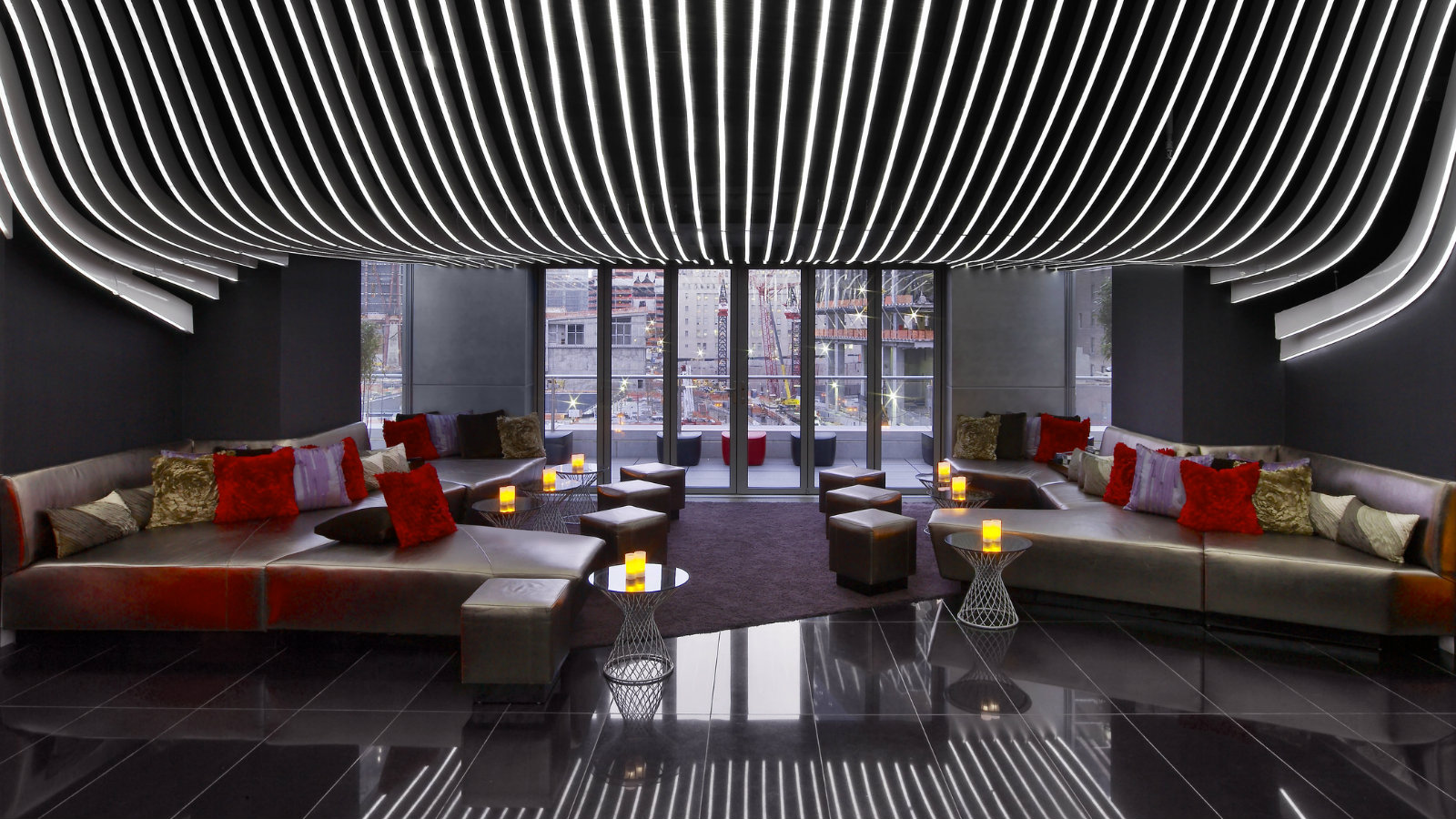 RECEPTION
Studios 2, 3 and 4
150 maximum standing guests, 120 seated guests and 90 seated guests with a dance floor
1,320 square feet
Modern chic lighting
Floor-to-ceiling windows overlooking the downtown

Manhattan

skyline
Extreme WOW Suite
25 maximum standing guests
1,060 square feet
Opulent and dreamy suite located on the 12th and 14th floors
Panoramic downtown

New York City

views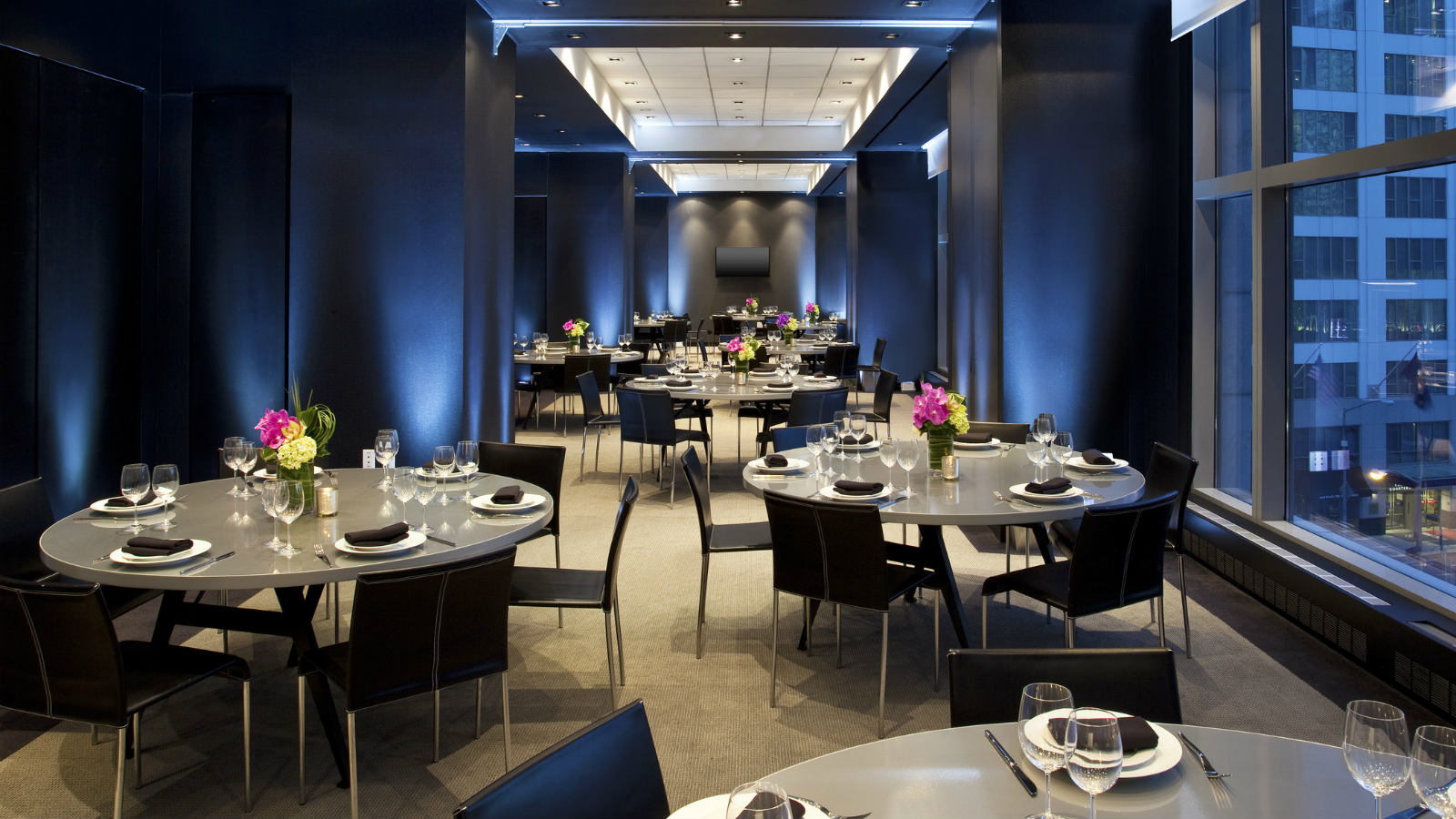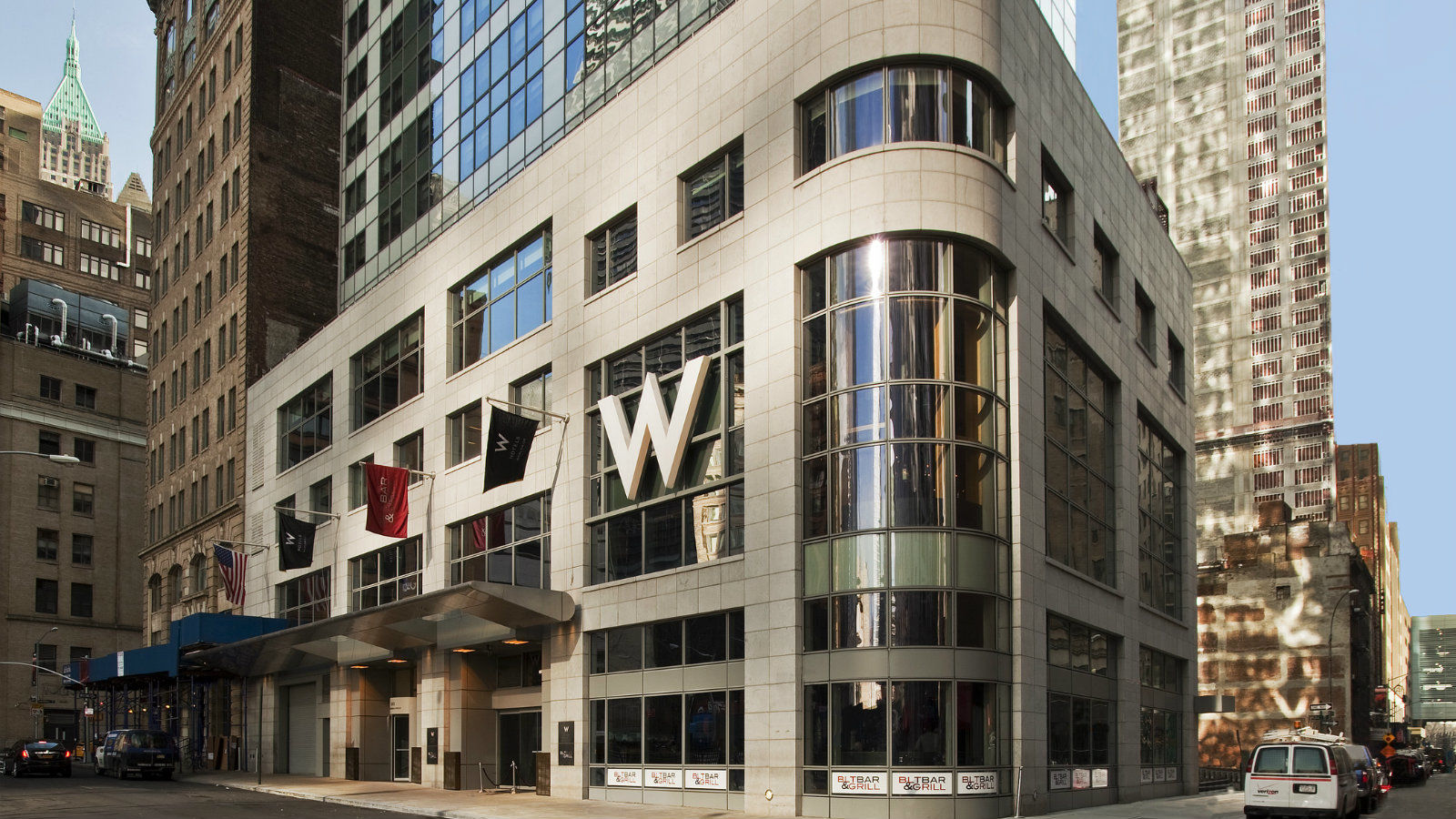 GET IN TOUCH
From fabulous flowers, extraordinary eats, cool candles and more, see what W New York - Downtown can do for your wedding. Request information online with your details for us to review, or contact our Wedding Sales team to schedule a tour at 646-826-8626.